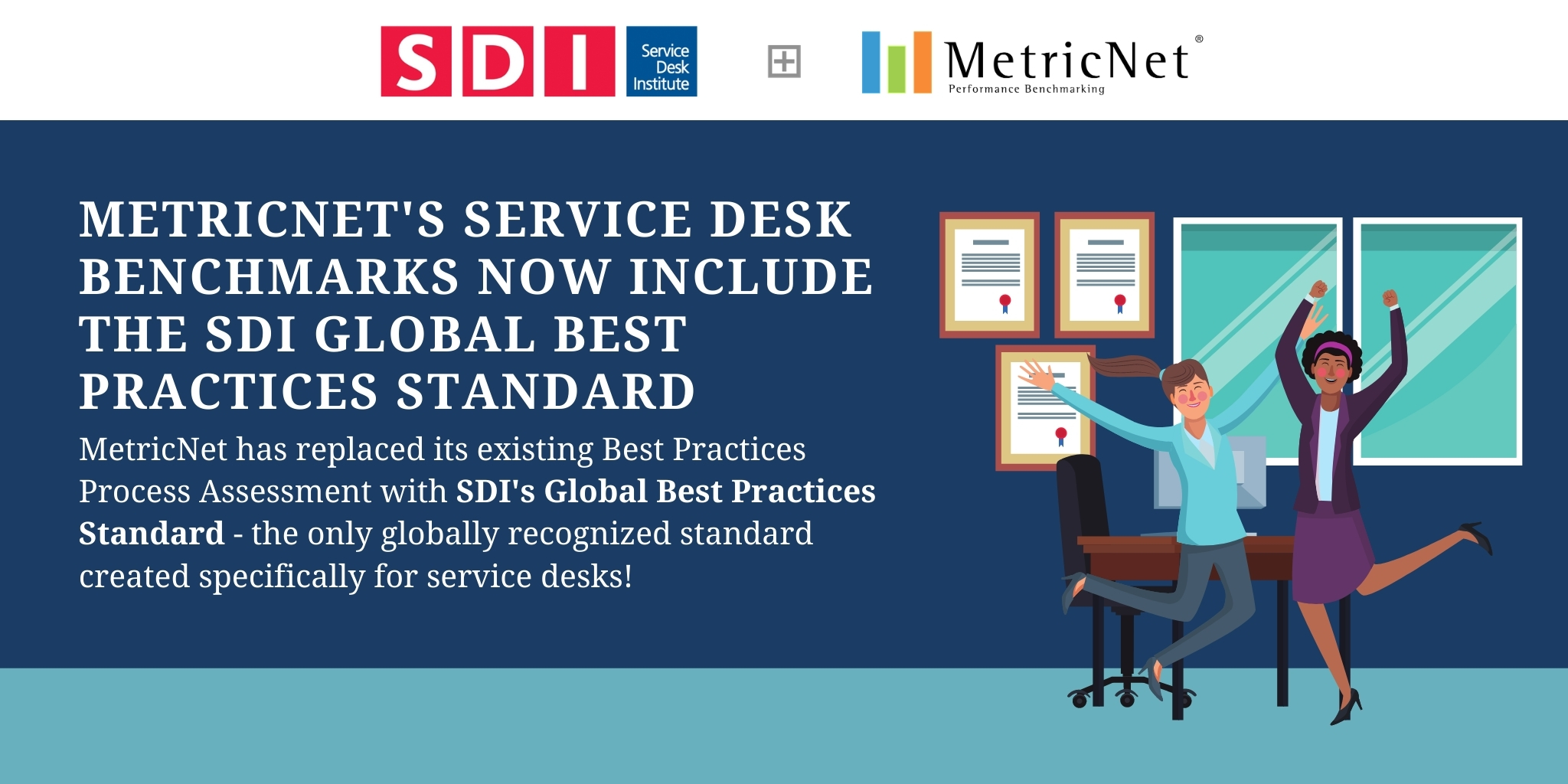 Please complete the short form below to schedule a 20-minute consultation! 
Founded in 1988 The Service Desk Institute (SDI) has dedicated the last 30 years to guiding and inspiring service desks and the ITSM community. With a passion for providing best practices and sharing their knowledge worldwide, SDI acts as a well-respected, trusted and independent advisor to the service desk industry.
MetricNet is the global leader in IT service and support benchmarking. More than half of the FORTUNE 500 rely on MetricNet benchmarks to improve and optimize their performance. With a global benchmarking database of nearly 4,000 IT service and support benchmarks, MetricNet has the most comprehensive database of process and performance metrics in the industry.
Now, for the first time ever, SDI and MetricNet have combined forces to offer the most comprehensive service desk benchmark in the industry!