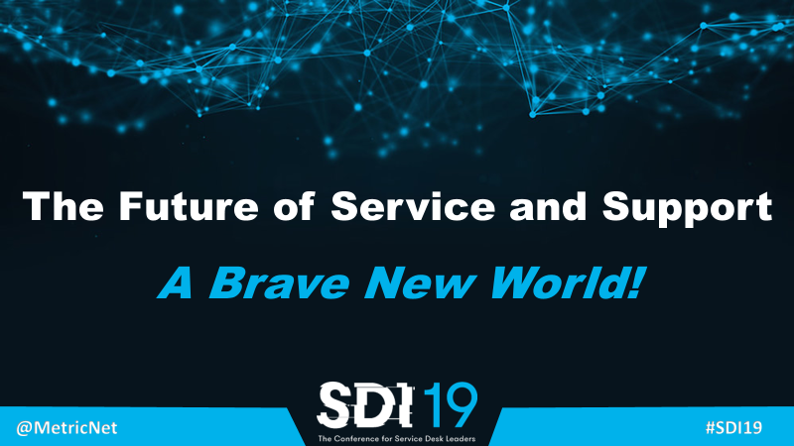 MetricNet is honored and excited to be presenting at the annual SDI Conference! This year, Jeff Rumburg, Managing Partner at MetricNet, will present:
Tuesday, March 26, 1:20PM | The Hilton Metropole
DOWNLOAD the Presentation Slides
IT Service and Support organisations worldwide are moving aggressively towards new business models. ITIL 4, AI, and hiring practices that place a premium on business skills are radically altering the landscape of the industry. A bright future awaits those who are prescient enough to embrace these industry megatrends, while those who are slow to adapt will operate at a significant disadvantage for many years to come.
In this keynote address, Jeff Rumburg, Managing Partner at MetricNet, will use industry benchmarking data to connect the dots and present a vision of the service organization of the future. Attendees will learn how people, process and technology are converging upon a tipping point that will radically reshape the support industry of the future.
Join Jeff for a roundtable discussion straight after his keynote session, sign up here.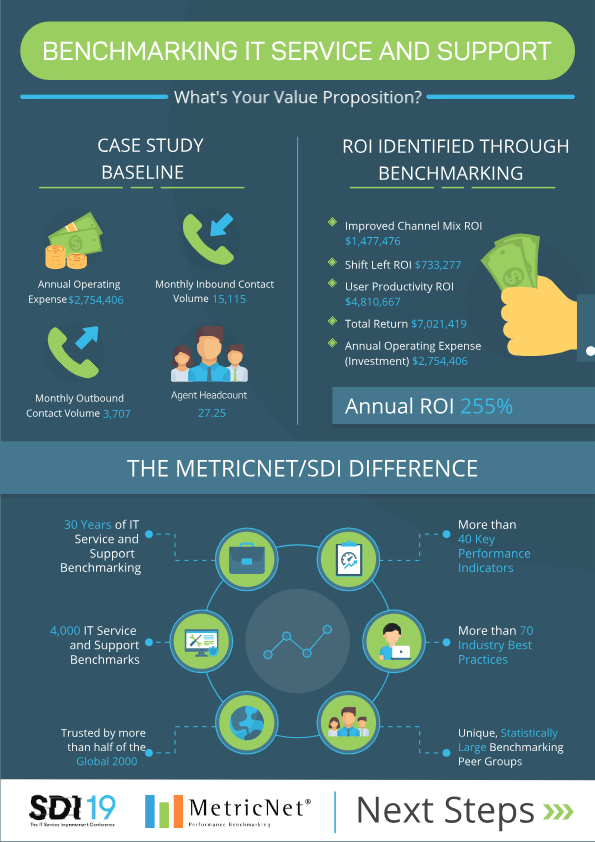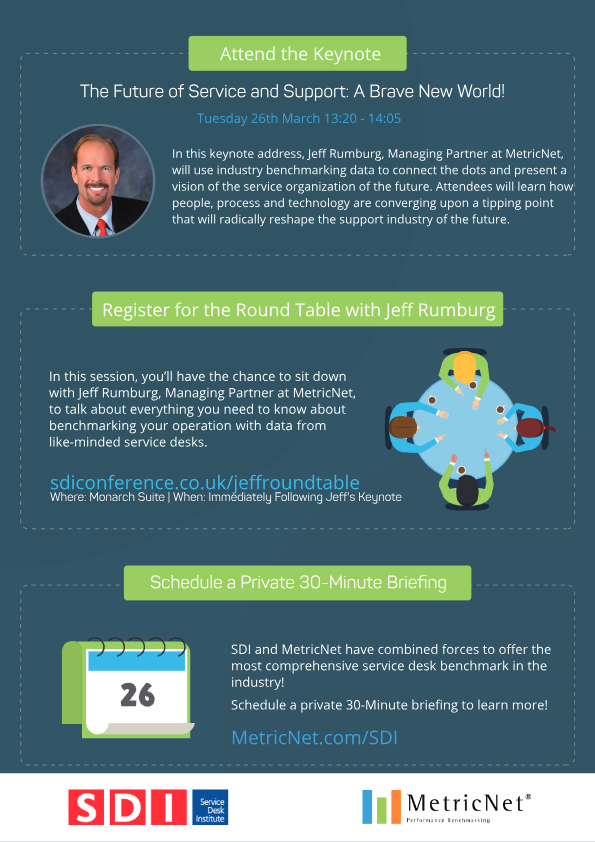 Request an appointment with Jeff Rumburg!