Strengthening Service Management at FUSION 16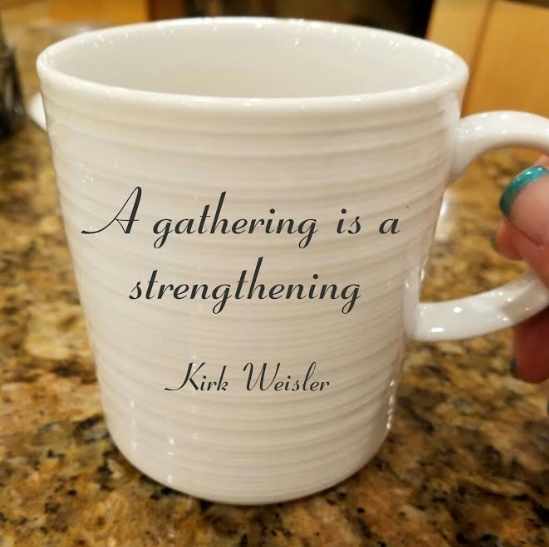 As I sat at breakfast Saturday morning I couldn't help but reflect on what I learned at FUSION 16. Every year something someone said stands out so prominently that it becomes my mantra for the foreseeable future. Something I lean on in my personal life and my professional life. Something I go out of my way to share with others. So, I was running through the week of incredible keynotes, informative sessions and fascinating conversations I had with people I met at FUSION 16 when my phone rang. It was my son calling to have breakfast with me almost 2500 miles away. It was in that moment that I remembered Kirk Weisler's words – "A Gathering is a Strengthening" and I realized something – Initially when I was picturing a gathering, I was picturing it all wrong. A gathering doesn't require time consuming coordination, meeting rooms or even a group. A gathering can be as simple as a phone call with one individual.  
The moment I heard my son's voice, I felt stronger!  There was my AHA moment. We have an incredible ability to create bonds with people – family, friends, colleagues and yes – even strangers!  Those bonds build us up. Make us stronger. But they are often underused and underappreciated! Thousands gathered at FUSION 16 to strengthen their knowledge, their insight, their networks. But, just because the conference is over doesn't mean the gathering must end. And there is immense power in understanding that. Pair Kirk's insight with an overwhelming theme of greater understanding – effective communication – and looking outside the obvious until you find something that you can relate to and you have FUSION 16!  
The MGM Grand was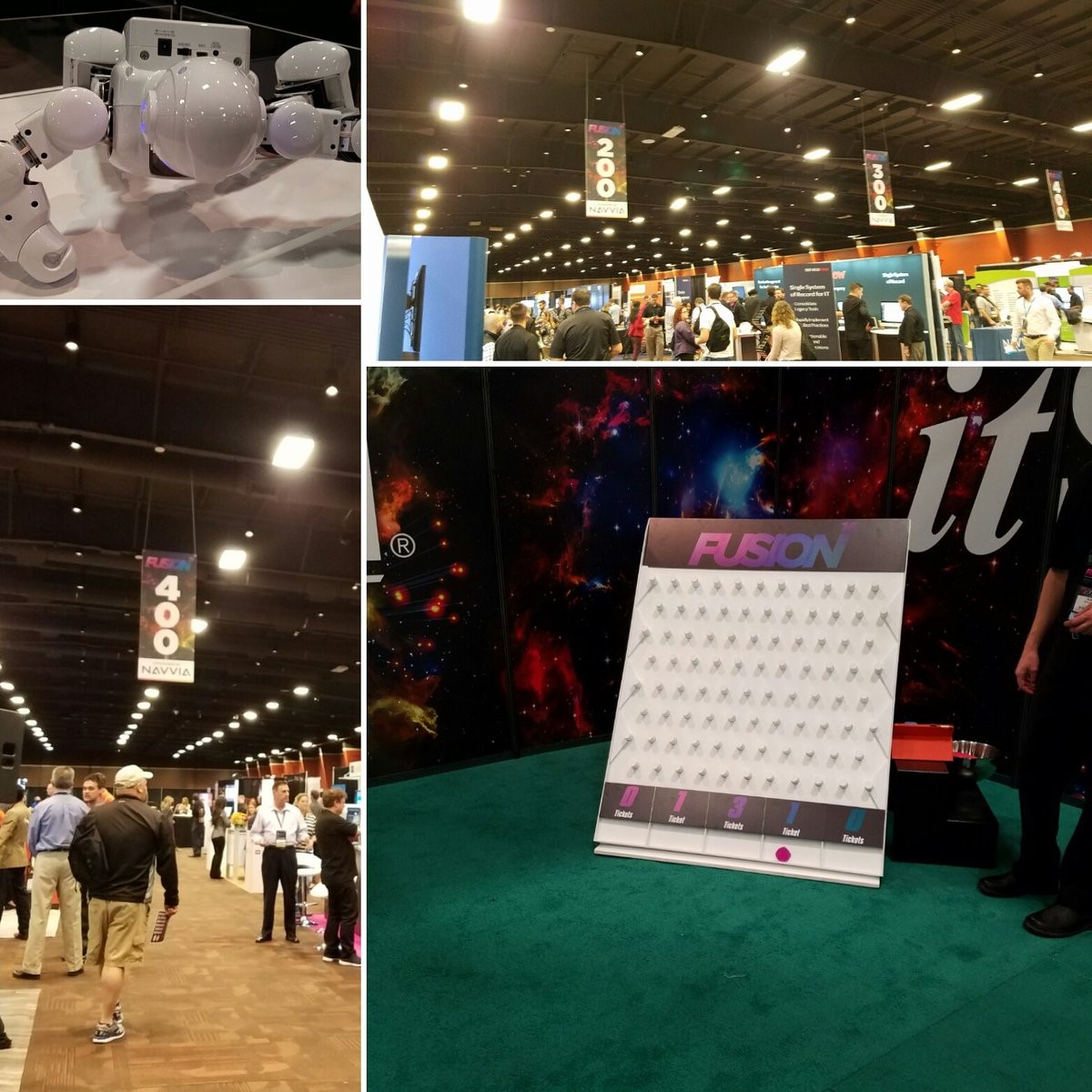 home to over 1,500 IT Service and Support professionals during FUSION 16. The expo hall opened Tuesday evening and eager attendees lined up on FUSION AVE just outside the convention center. The next generation of ITSM tools and technology was waiting inside. Along with some cool conference swag and chances to win around every corner of course! When attendees weren't chatting with vendors, they were playing FUSION Plinko, watching in awe as not one but TWO robots showed off some mind blowing one-handed push up skills, and cheering on their team – because, let's face it, the World Series this year was epic!  Congrats Chicago fans and a virtual hat tip to Easy Vista for putting on the game Tuesday night!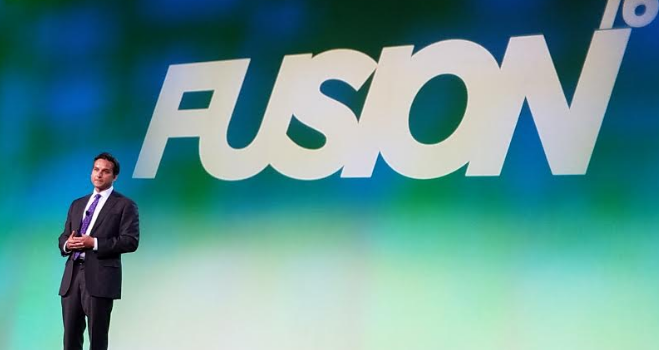 Attendees packed the ballroom Wednesday morning anxious to learn how to outperform the competition by seeking disruptive innovation from Kaihan Krippendorf and honor some deserving folks like Johnson Controls, winner of the itSMF USA Service Management in Action award and Jill Zimmerman, winner of the itSMF USA President's Award! Kaihan was simply phenomenal. We learned that to be disruptive innovators, "We must do something that our competitors will ignore and laugh at." And, to find 'The 4th Option', we must "Look at the problem and think – what does this remind me of?" As we were soon to find out, Kaihan was the first of many to bring this concept to the forefront.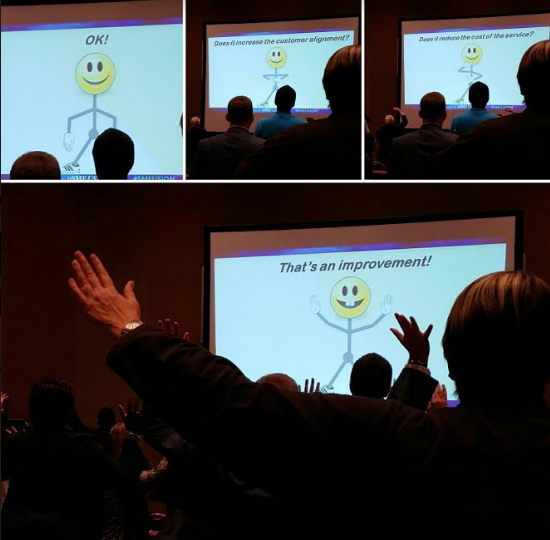 In fact, our first session was with Ken Wendle, winner of the 2016 Ron Muns Lifetime Achievement Award, and right off the bat, he said "Take concepts you're already familiar with and look at them from a different perspective."  It was an honor and pleasure to hear such an industry icon speak. Attendees of this session left with many key takeaways including the fact that 'CSI is like the force' – it's a mindset – part of our very being and, as we learned from Shreddies rebrand case study, simple changes in perception can lead to profound results in performance. Ken left the audience exhilarated with the Service Improvement Macerana!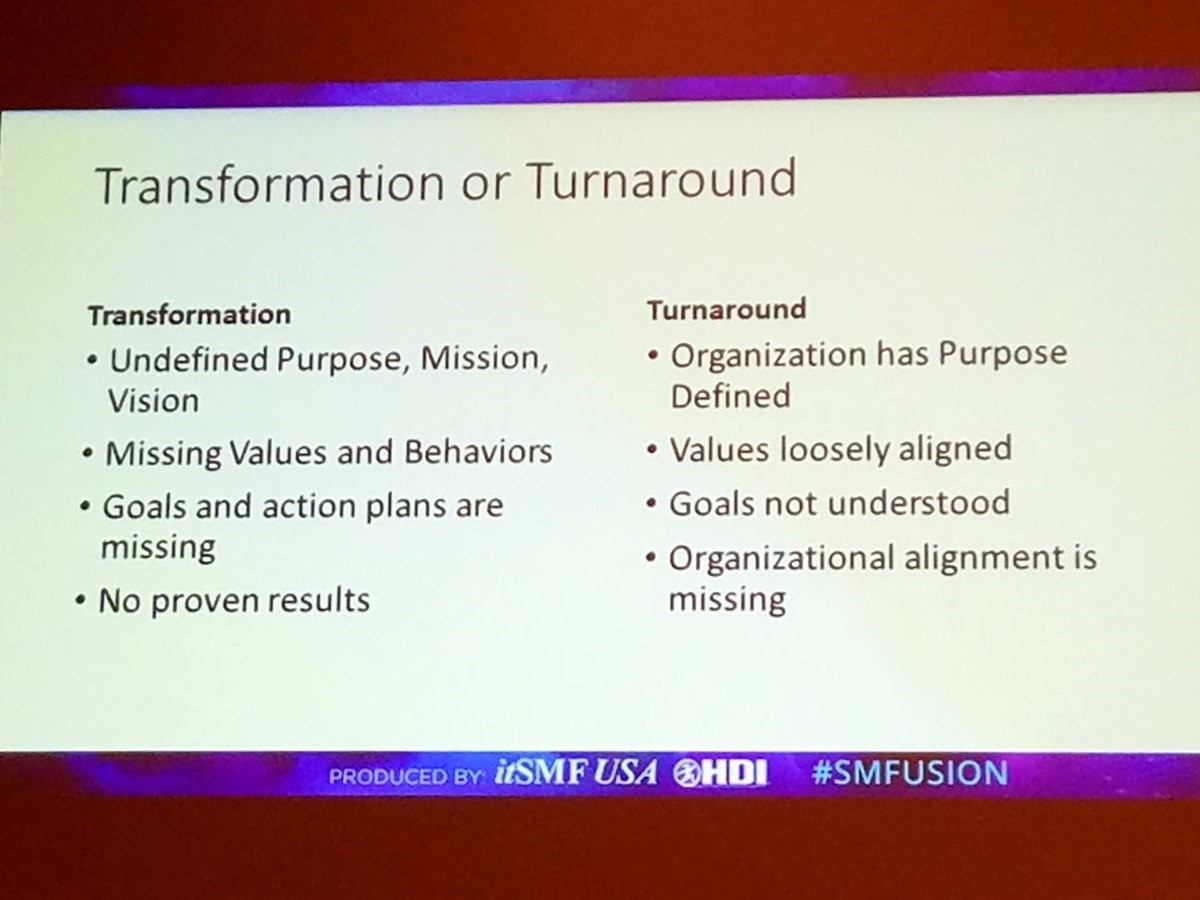 Next up on our agenda was Michael Pacitti's session where he posed an important question to FUSION attendees. 'Are you meeting the demands of the service culture around you?' His case study demonstrated that there is a critical difference between transformation and turnaround. One of the most powerful takeaways – 'Emotions are an indication of what's important. No emotion tells you something.' Michael also urged the audience to create a rally metric. One that will encourage conversation with key stakeholders. So, what's your rally metric?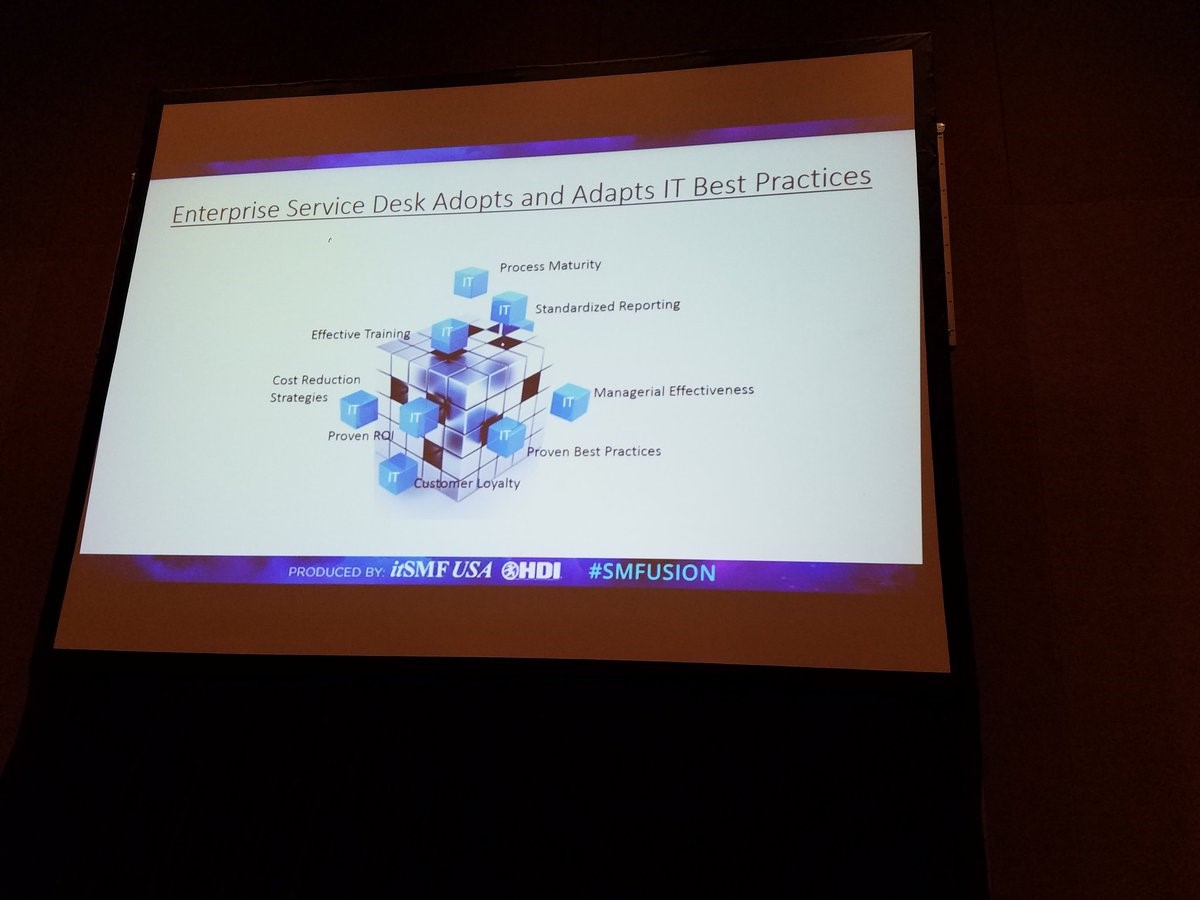 MetricNet's own Jeff Rumburg, winner of the 2014 Ron Muns Lifetime Achievement award, led off the afternoon's sessions with a powerful C-Level success story that revealed the secret weapon of Service and Support. Attendees were hanging from every word as Jeff shared his knowledge. We learned that "decisions are based on perception not reality", "there's no such thing as over communication" and, "if you are not thinking about Enterprise Services, you should be!" After all, why wouldn't other departments like HR, facilities, logistics and the like look to IT for leadership? The slides for session 309 can be found here.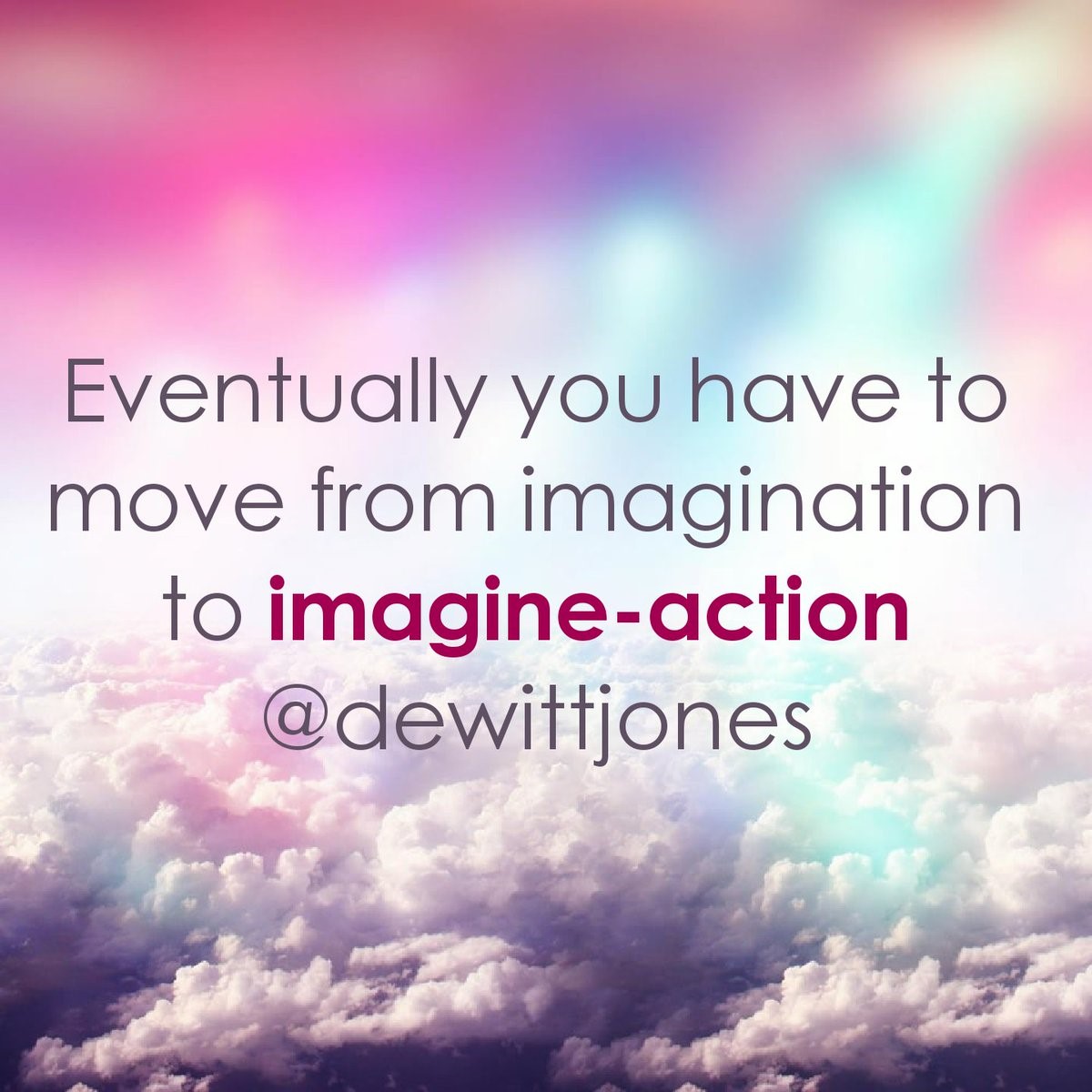 If given the opportunity, who wouldn't want to make their life less of a struggle and more of a joy? Well, Wednesday afternoon wrapped up with a compelling story from Dewitt Jones who empowered the audience to do just that!  He shared his incredible experiences working with National Geographic and left the audience begging for more. Some of our favorite insights included "Eventually you have to move from imagination to imagine-action", "When passion and creativity are there, discipline and commitment are non-issues", and "It is not trespassing to go beyond your own boundaries." Without a doubt, attendees are returning home with a renewed sense of purpose and will – as Dewitt so aptly said – 'hit the day with a sense of possibility not paralysis!'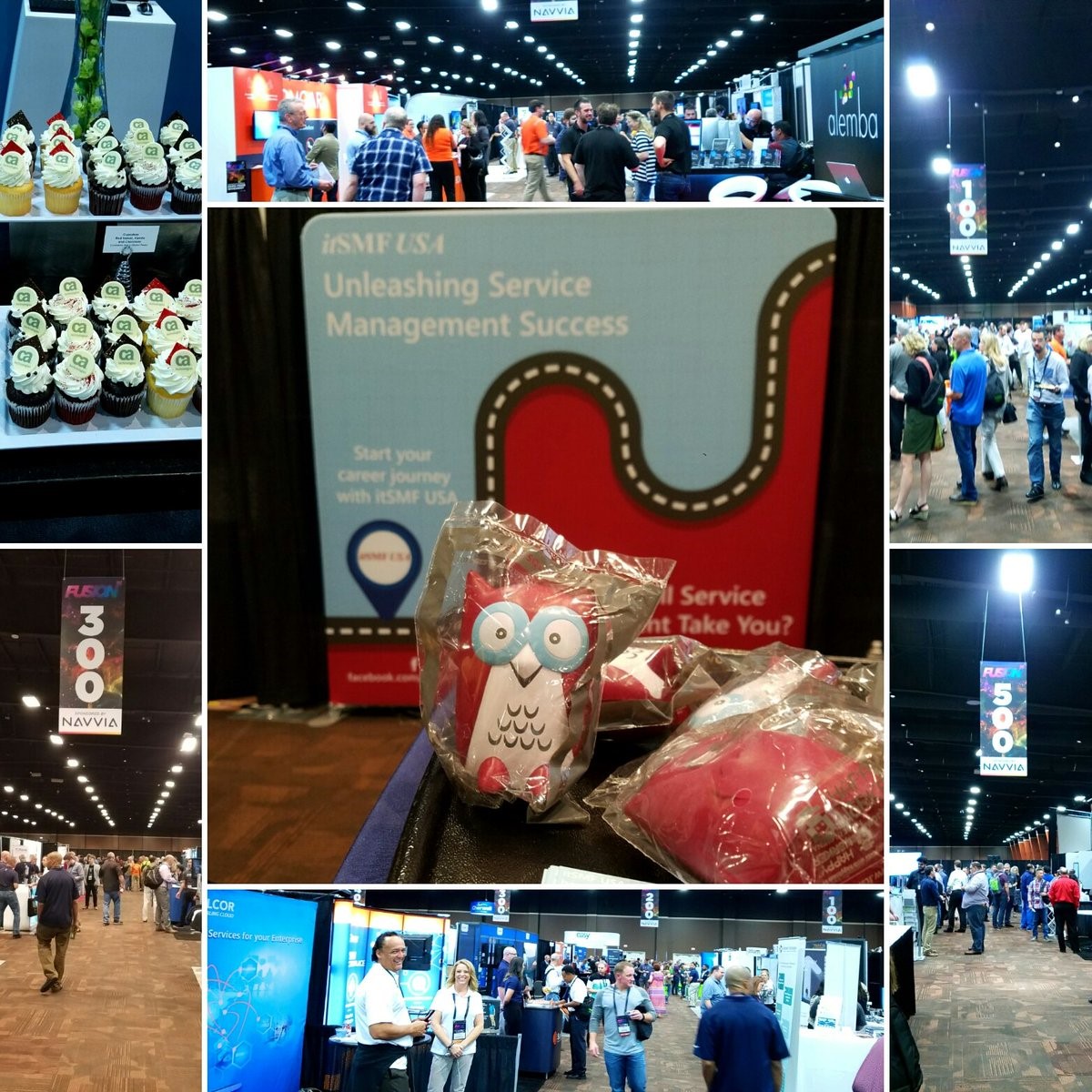 Still captivated by the day's thought leaders, attendees flooded the expo hall for more enlightening conversations with peers and vendors alike. The smell of popcorn filled the air and Cubs and Indians fans united to watch what can only be described as the best and most nerve wracking World Series game in history!    
I always look forward to what itSMF and HDI have in store for attendees on the morning of day 2 and they did not disappoint! A talented group of break-dancers met an enthusiastic crowd in the Grand Ballroom Thursday morning. They energized the audience and who other than Tom Rath could follow an act like that!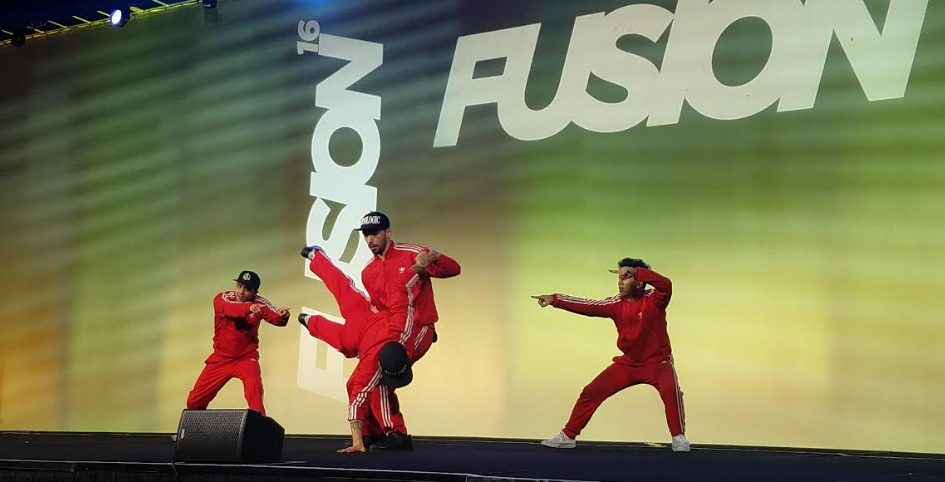 FUSION attendees were definitely not part of the 89% of people lacking energy that morning! Tom Rath urged us to "turn everyday into a Friday", "move more to think better" and shared a shocking fact that lack of sleep impacts our brains as much as alcohol! Are you fully charged? Remember, you lead by example, so if you're not, your team won't be either!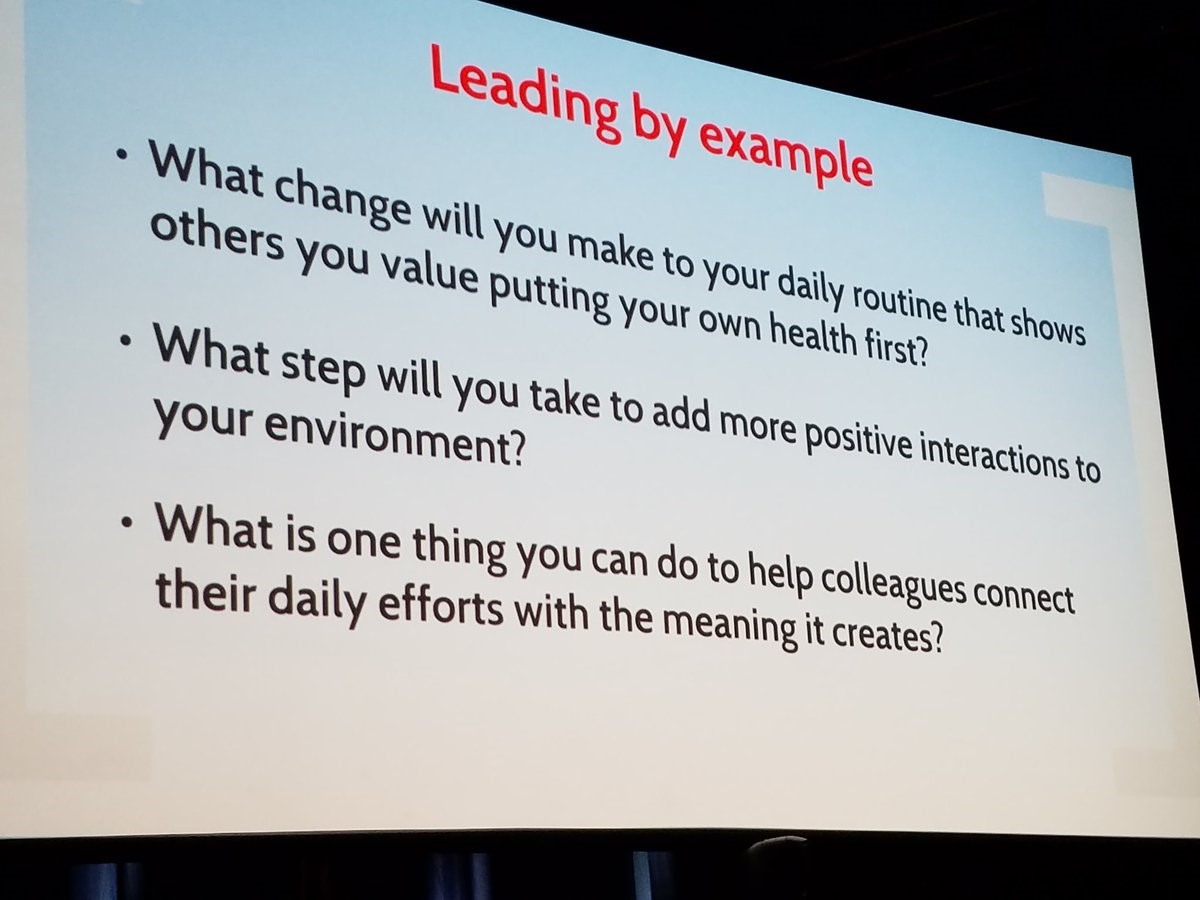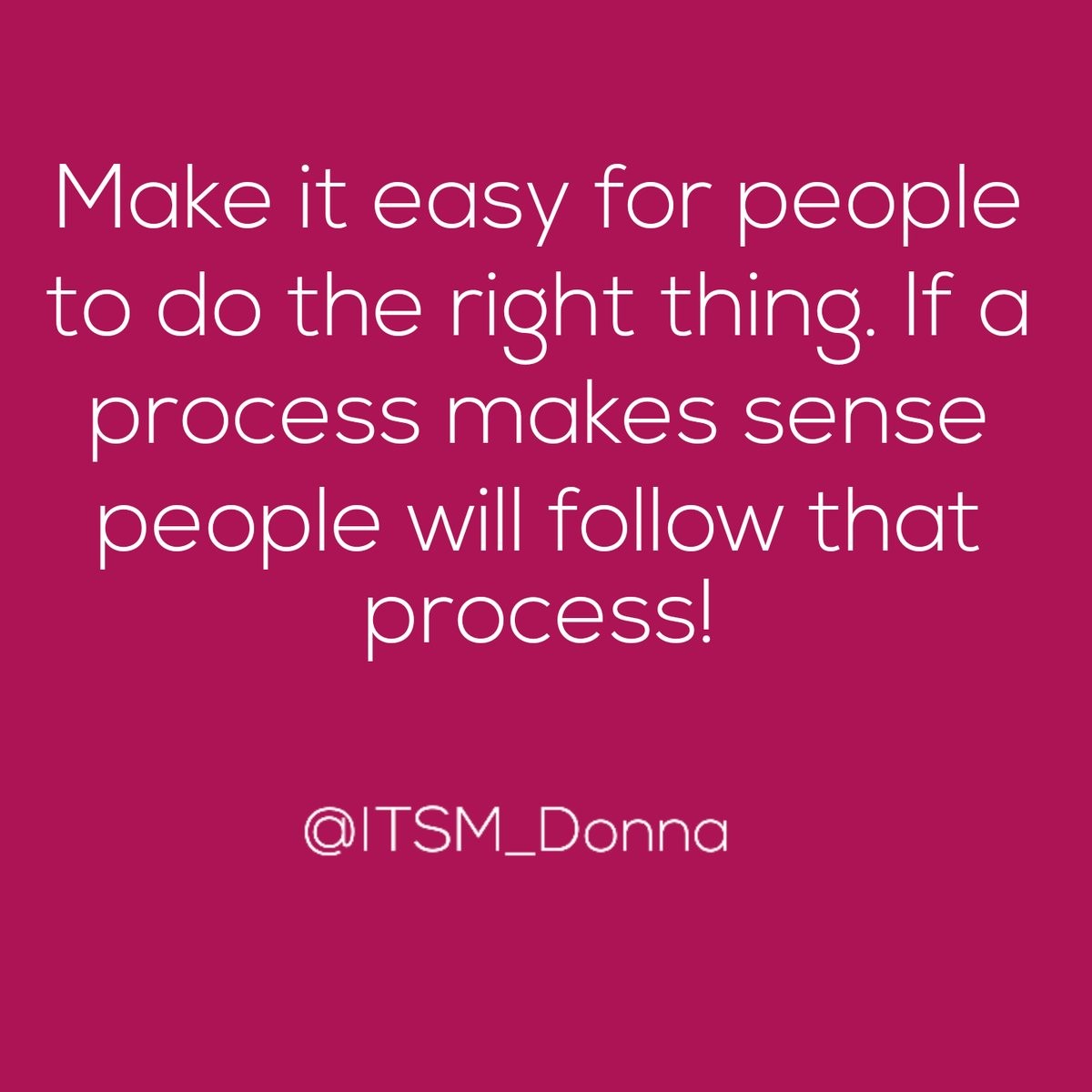 Donna Knapp was next on our agenda. She taught the audience that "once we implement a process we tend to think it's done", but that's not the way it should be! Other key takeaways included "we need just enough processes in place for our people to be effective" and "high performing organizations are more agile and services are more stable." She left us with an imperative to continue to ask Why? Why? Why?

The next session on Metrics was right up our alley! Eric Feldman urged the audience to always think about business relevance and to ask themselves 'What is the business value of the service?' He reiterated an overwhelming theme of FUSION 16 when he said "The key to adult education is taking something you don't know and relating it to something you do!" And left the audience thinking about the cloud when he showed empirical evidence that proved, in the next few years, "You are going to be using the cloud whether you like it or not."
Any chance we get, we try to see Manley Feinberg speak. He is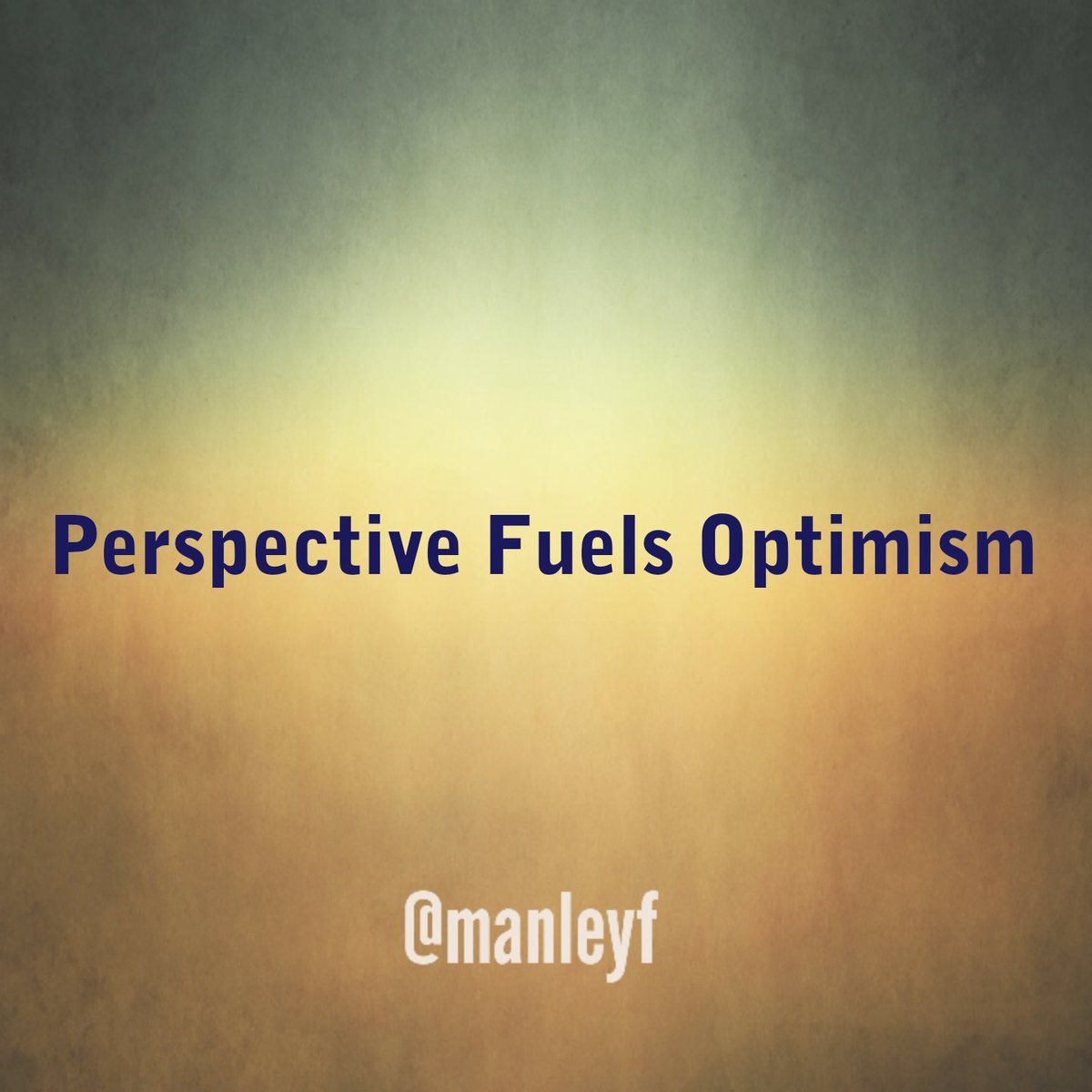 another industry icon and has a unique way of communicating lessons through his life stories. In a power packed session, Manley urged the room to 'Step Up, Speak Up and Show Up'. Everyone in that session is sure to be relentlessly committed. Key takeaways included "Don't think 25 moves ahead. Start now with your next move", "Nothing changes until we change what people think", "If you don't have consistent intentional connection with the people you serve nothing happens" and "perspective fuels optimism".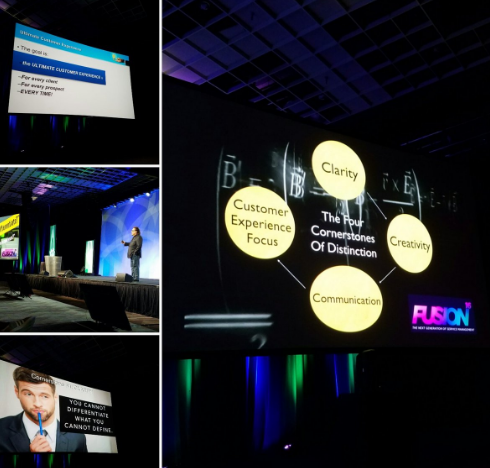 It's not the service that fosters undying loyalty – it's the experience! We wrapped up day 2 with an actionable keynote from Scott McKain. There was so much actionable insight in this keynote it was unbelievable. Are you building fences or digging wells? He painted a clear picture to teach attendees that "Customers don't want you to make it right they want you to GET it right!" I'm sure we can all relate to that insight! Think about that the next time you have an opportunity to prevent a ticket or incident. How will your actions and the actions of your team impact your customer or end user? Will you be getting it right like Taxi Terry or having to make it right like so many others standing behind the curve?
Scott also shocked the audience when he revealed that 70% of teams are unable to explain how their organization is better or different from the competition! If you fall into that overwhelming majority, you might consider benchmarking your organization. This critical exercise can help you identify how you perform relative to a comparable peer group. Remember, "you only have 6 seconds to grab their attention!" Aim to be like Taxi Terri!
If you've even been to FUSION, you know what comes next. That's right! The conference party! In true Vegas style,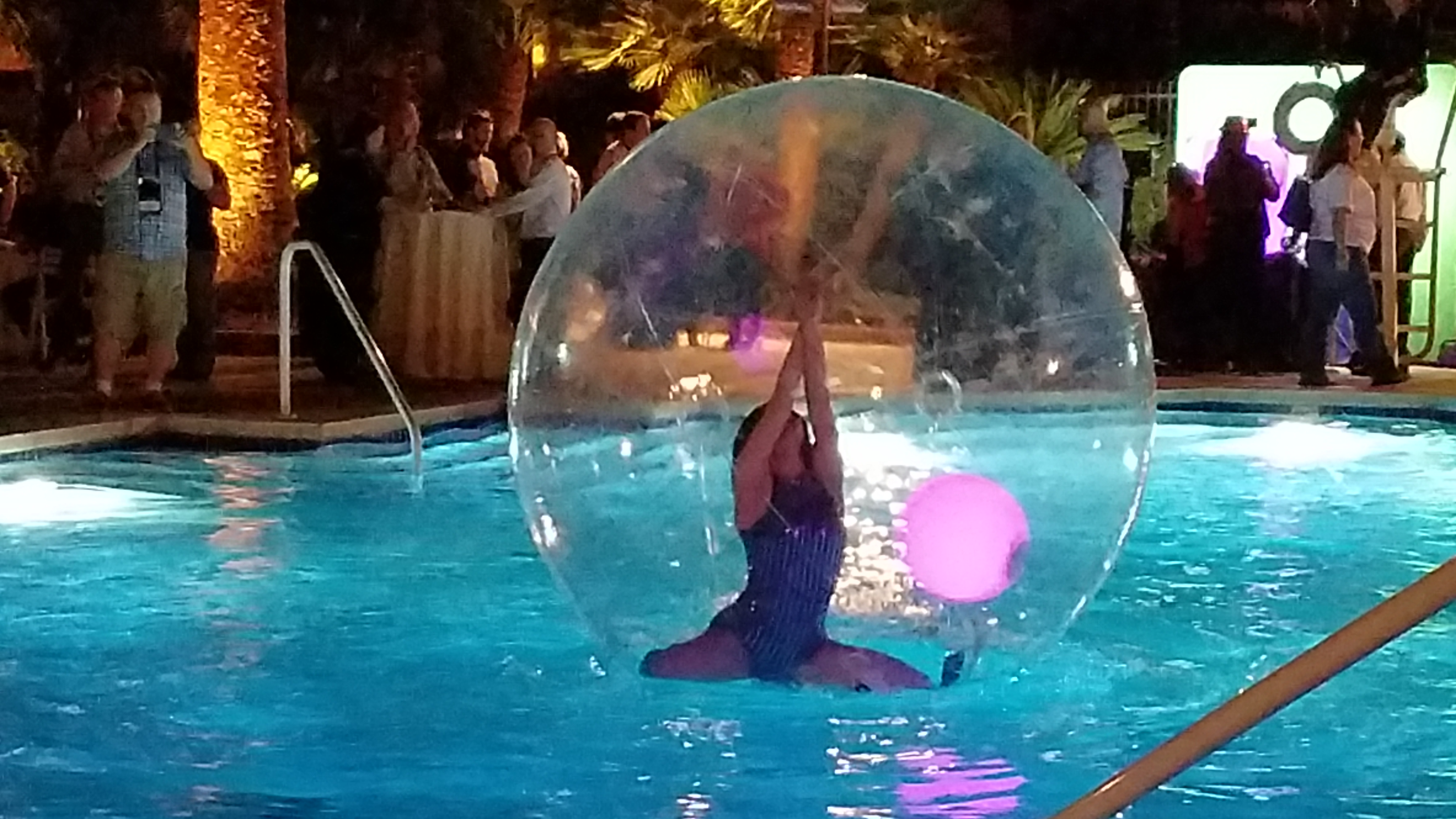 attendees were led down a covered path to the sparkling Director's Pool where a stunning showgirl decked out with a white feather headdress was ready and waiting for you to capture the perfect photo. Amazing food, airbrush tattoos, Vegas photo booth and DJ surrounded an eye-catching performance in the pool! And, of course, enriching conversations were being had at every table. It was excellent!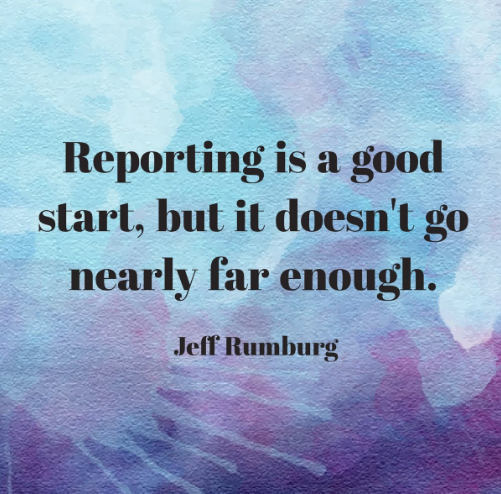 Armed with coffee, attendees made their way back to the conference hall for the last few sessions. We started the day with MetricNet's own Jeff Rumburg where he shared 5 key success factors for effective CSI. Attendees learned that "without an effective metrics discipline, you cannot be successful in CSI" and "the best way to ensure success is to Measure -> Diagnose -> Prescribe -> Implement." Are you reporting or diagnosing? Jeff shared empirical evidence that proves Agent Job Satisfaction has an impact on almost every other KPI in Service and Support so remember "More satisfied agents produce more satisfied customers!" The slides from session 704 can be found here.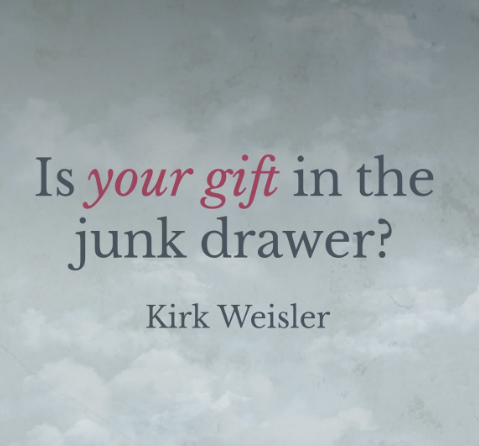 Did you know that Kirk Weisler is not just the host and MC at FUSION? He is a visionary, thought leader and story teller extraordinaire! How often do you read to your team? Sound strange? It was fascinating. Kirk used stories to illustrate a point and facilitate understanding. Attendees learned that "stories can invite accountability without shame." Effective communication depends on understanding and stories can help bridge that gap. When you get home, take your gift out of the junk drawer and be like the pin lady – hug someone's hand. What an incredible person she is! Can you imagine if there were more Taxi Terry's and pin ladies in the world? It would be a very different place, that's for sure.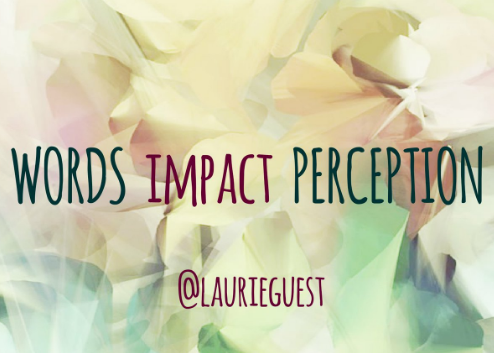 Kirk was truly a tough act to follow, but Laurie Guest was just the person to do it! Everyone needs more humor in their life and Laurie showed us that delivering difficult messages doesn't have to be difficult! She urged everyone to adopt a 'pick me' philosophy because "good things happen to those who get their hand in the air!" Some key takeaways included "take your sorrys and stuff them in a sack", "words impact perception" and "every moment with our customers is a snapshot." So –  what do your customer snapshots look like?
Finally, a big round of applause goes out to all itSMF and HDI award nominees and winners including Karl Bietsch, winner of the itSMF USA Contributor of the Year Award, CGI Federal winner of the HDI Service Improvement Award, Spectrum Health AND Lowes winners of the HDI Knowledge Center Support Award and Ohio Valley LIG, winner of itSMF USA's Upstart Local Interest Group of the Year Award. Thank you itSMF and HDI for another World-Class week of learning, inspiration and networking. See you in Orlando in 2017!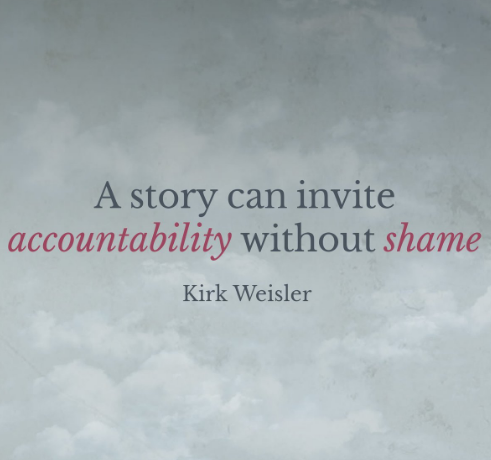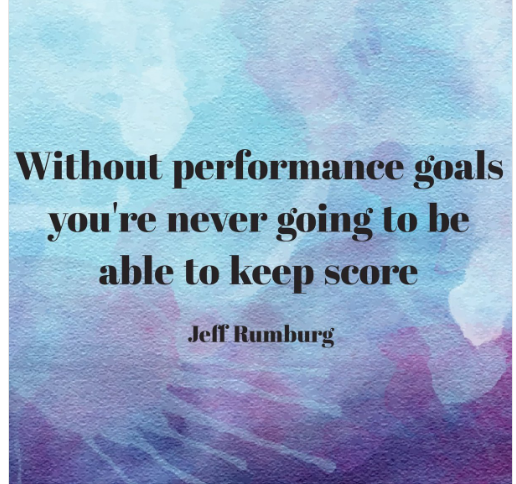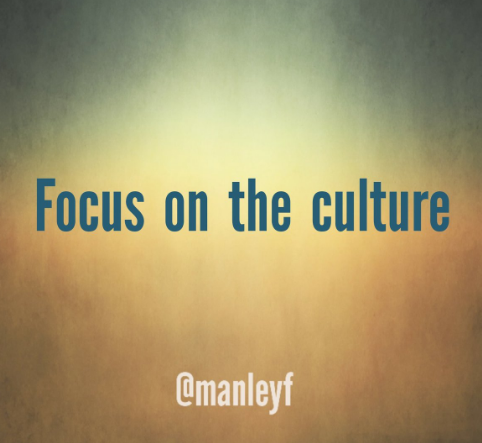 About Author